Have you been experiencing issues with your neighbours? With so much time spent at home, it's not unusual to find that issues are becoming more challenging.
6 Top Areas of Dispute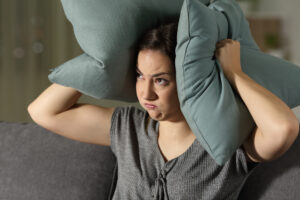 The Times recently covered Britain's top six areas of disputes (according to a survey of six law firms:
Fences and boundaries
Noise/nuisance
Pets
Shared driveways – right of way
Trespass (mostly involving boundary disputes)
Trees and hedges
Options to resolve the issues without going to focused on practical ideas: "Far better to find practical solutions than legal ones. If a neighbour is invading your privacy, buy specialist tinted glass… if the washing line is bothering you, erect a higher fence."
But there are more ways to resolve neighbour disputes than going to court or putting up a big fence.
Managing Disagreements
The Brighton and Hove Independent Mediation Service share these 5 excellent tips to improve difficult relations between neighbours:
The more understanding the better – it may seem hard, but if you can show understanding towards them, they are much more likely to show understanding to you.
Take a moment – take time to calm down and reflect before contacting the other person
Explain your concerns – explain why you are finding it difficult and request a change that would help (eg "I finish work at midnight so when I get woken up because you put the TV on at 6am, it means I don't get enough sleep. Please keep things quiet until after 8am.")
Offer to listen to the other person's point of view – people are more willing to compromise when they feel their point of view has been heard and understood.
See if it's possible to agree a plan – or some changes – that would work for you both.
Bringing in a third party to facilitate a discussion can also be helpful and give you and your neighbour a chance to put the stress behind you and move on. Get in touch to talk through the options – you don't have to do this alone.