As my first blog post, I'd like to describe how I moved from working in conflict zones overseas to mediating in the UK.
Working in international conflict environments is intense, challenging, often frustrating and, sometimes, hugely rewarding. My career highlights have been many: I negotiated security agreements with the Somali government and UN for the UK government, designed a programme to develop Pakistan's capability to prosecute terrorists fairly and delivered myriad small stabilisation projects that improved conditions for people in southern Somalia. I've also been privileged to enjoy moments of pure fun and excitement. Those include seeing the ground fall away beneath the helicopter for trips to remote bases in Helmand to talk about drugs, eating lobster with Somali strongmen (and a few strong women) by the beach, drinking tea and watching cricket in Pakistan. I've been involved in some fascinating projects and worked in many different cultures and organisations. The rewards are often tantalisingly elusive, but it feels amazing when you are able to secure progress.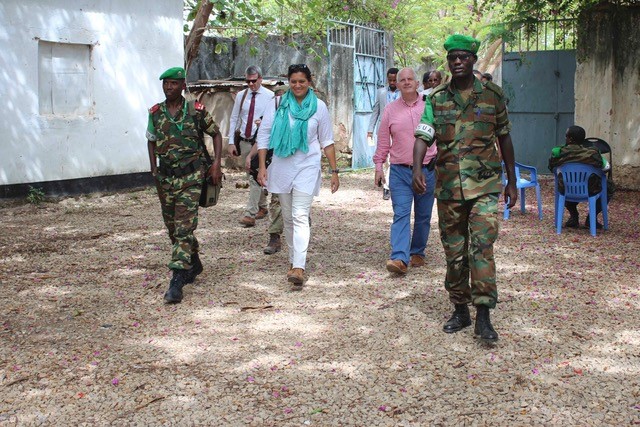 But, after 10 years working overseas, I was ready for something different. As a result of a mid-life crisis review (honestly), I started to reassess what I enjoy and what I'm good at. I really am interested in conflict issues to my core, so wanted to continue working in a conflict-related field. And, in my voluntary role with Samaritans, I have always valued connecting with people having a tough time. I found myself drawn to mediation.
Like many people who change or pivot their career, I considered how my skills matched those needed for mediation.I differ from many mediators – my experience is more at the 'kinetic' end of the conflict spectrum than the legal background often found in mediators. But I have honed my skills in negotiation, facilitation and active listening in some of the most challenging contexts in the world. I'm resilient and tenacious; I built a reputation for being able to deliver good results in tricky situations with challenging stakeholders. And I am well used to managing my workload, development and multiple contracts having worked as an independent consultant for many years. All highly useful skills for a mediator.
I now provide mediation for civil and commercial disputes. I work with a mediation mentor, Roger Levitt [insert link], bridging the transition from training and to live mediation. And I'm a voluntary mediator with the Brighton and Hove Independent Mediation Service, which is giving me valuable experience.
I still enjoy advising clients on international conflict and security issues and my international conflict experience continues to be useful. Even the years of remote working helped as a new mediator in the COVID-19 era. My first mediation case was a Zoom shuttle mediation and, although we were focused on the hedge between two neighbours, rather than a clan conflict over territory, the issue at the heart of the conflict was very familiar – boundaries.
Copyright protected, please do not copy.